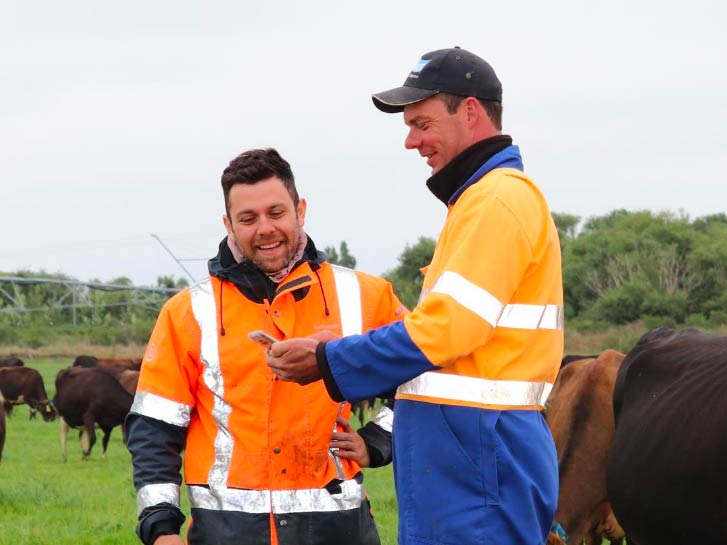 Large scale dairy operation benefits from herd monitoring technology
At a glance
Rudolph Stoop – Senior farm manager, Rakaia Island
Location: Canterbury
Herd size: 8800 milking cows
Challenges
Large scale operation.
Large herd – difficulty monitoring health issues.
Benefits
Accurate information.
Proactive – cows needing assistance detected earlier.
Improved cow health and welfare.
Strong conception rates.
Increased milk quality.
Staff gain confidence to detect and understand issues with cows.
Team brought closer through the ability to share knowledge.
Reduced stress on staff and more rest time during mating.
Background
Rudolph Stoop is a senior farm manager for Rakaia Island in Canterbury. This large-scale operation is milking 8800 cows and has a strong focus on environmental sustainability, as well as good cow health and welfare. Being such a large scale operation, monitoring and identifying animal health issues has been challenging in the past. Now, with the monitoring collars, any staff member at any time can look at the app on their phone to quickly and easily identify cows needing immediate attention. Access to precise information has reduced stress on staff during the busy mating period, allowing better work life balance.