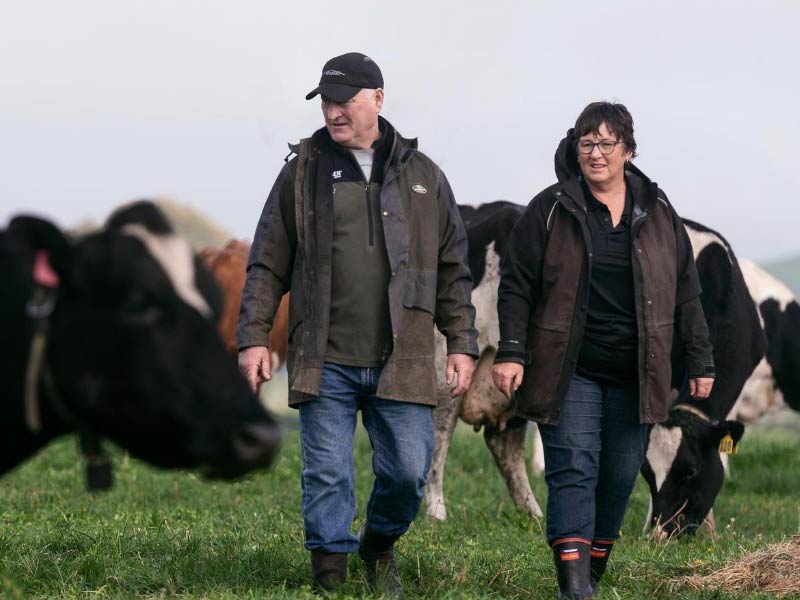 Allflex collars improving in calf rates and cow health
At a glance
Wendy and David Harker, farm owners
Location: Te Awamutu, Waikato
Herd size: 430 cow dairy farm
Farm size: 252 hectares
Challenges
Wanting to take a step back and spend less time in the shed, but keep an eye on cow health and reproduction information.
Improve conception rates and retain cows wherever possible.
Benefits
Improved breeding window accuracy.
Ability to tighten up the calving pattern.
Valuable health information for cows transitioning from the colostrum herd.
Remove tail paint, scratches, and bulls from the operation. Reduce the use of CIDRs.
Lifestyle – manage mating plan remotely.
Monitor cow recovery and effectiveness of treatments.
Background
Wendy and David Harker are really enjoying the health and breeding information they get from Allflex collars. It's enabled them to have a decent break between calving and mating, as well as improving in-calf rates and cow health.