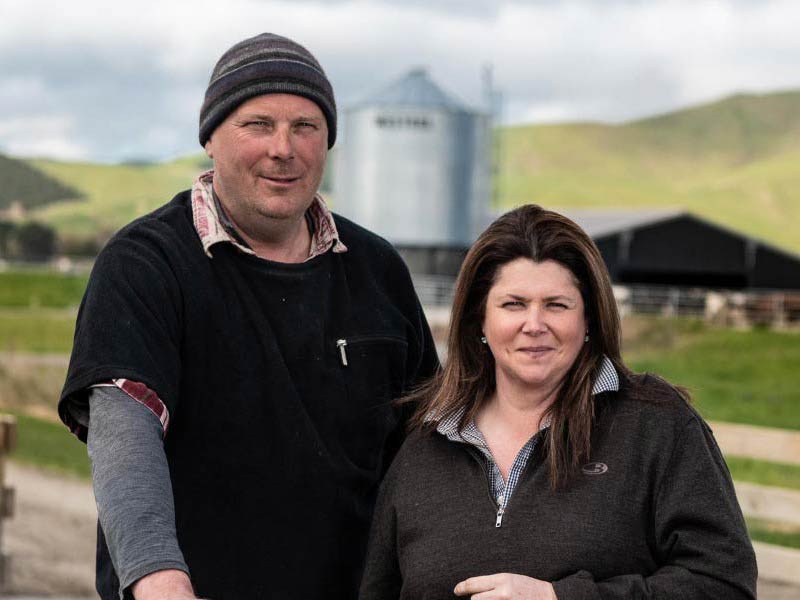 1000 cow dairy farm owners recommend Allflex cow collars
At a glance
Marcel and Toni Boschma
Location: Martinborough, Wairarapa
1000 cow dairy farm, equity partnership
528 hectares
Challenges
Reduce time spent on farm drafting cows for AB.
Inability to get off farm during busy periods.
Benefits
Accurate information.
Frees up time to spend off farm and enables a break during mating.
Ability to target specific cows that need attention.
More days in milk.
Lifestyle – better work/life balance.
Reduction in calving time.
Background
The Boschmas farm just south of Martinborough and are one of four owners in the equity partnership, formed on the 528ha property four years ago. They milk 1000 cows and operate a fully automated 60-bale rotary milking shed. They have been using collars for just over 12 months.