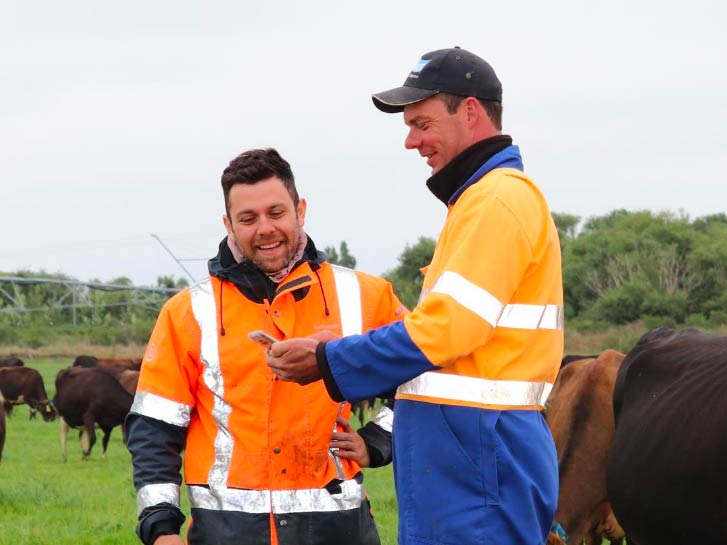 Monitoring collars promote removal of tail paint, scratches and bulls
At a glance
Kevin and Cherie van der Poel
Alkemade Dairies Ltd
Location: Ohaupo, Waikato
400 milking cows, Kiwi Cross (Holstein and Jersey)
Challenges
Maximize heat identification and AI accuracy.
Increase milk production.
Automate monitoring to minimise daily involvement and staffing needs.
Create a higher value herd.
Benefits
Estimated 30% higher milk production.
More accurate and less labour-intensive heat detection.
Earlier diagnosis of health and feed issues facilitates faster, more effective treatment.
Extra stock to sell, with more choice of which young stock to keep.
Access to farm data from any PC enables remote management and decision-making.
Background
Alkemade Dairies Limited in Ohaupo, Waikato, was acquired in 2015 by Kevin and Cherie van der Poel after many years dairy farming in New Zealand and the US. They continue to maintain the herd of 400 Kiwi Cross milking cows, whose diet is divided evenly between grass and supplements.