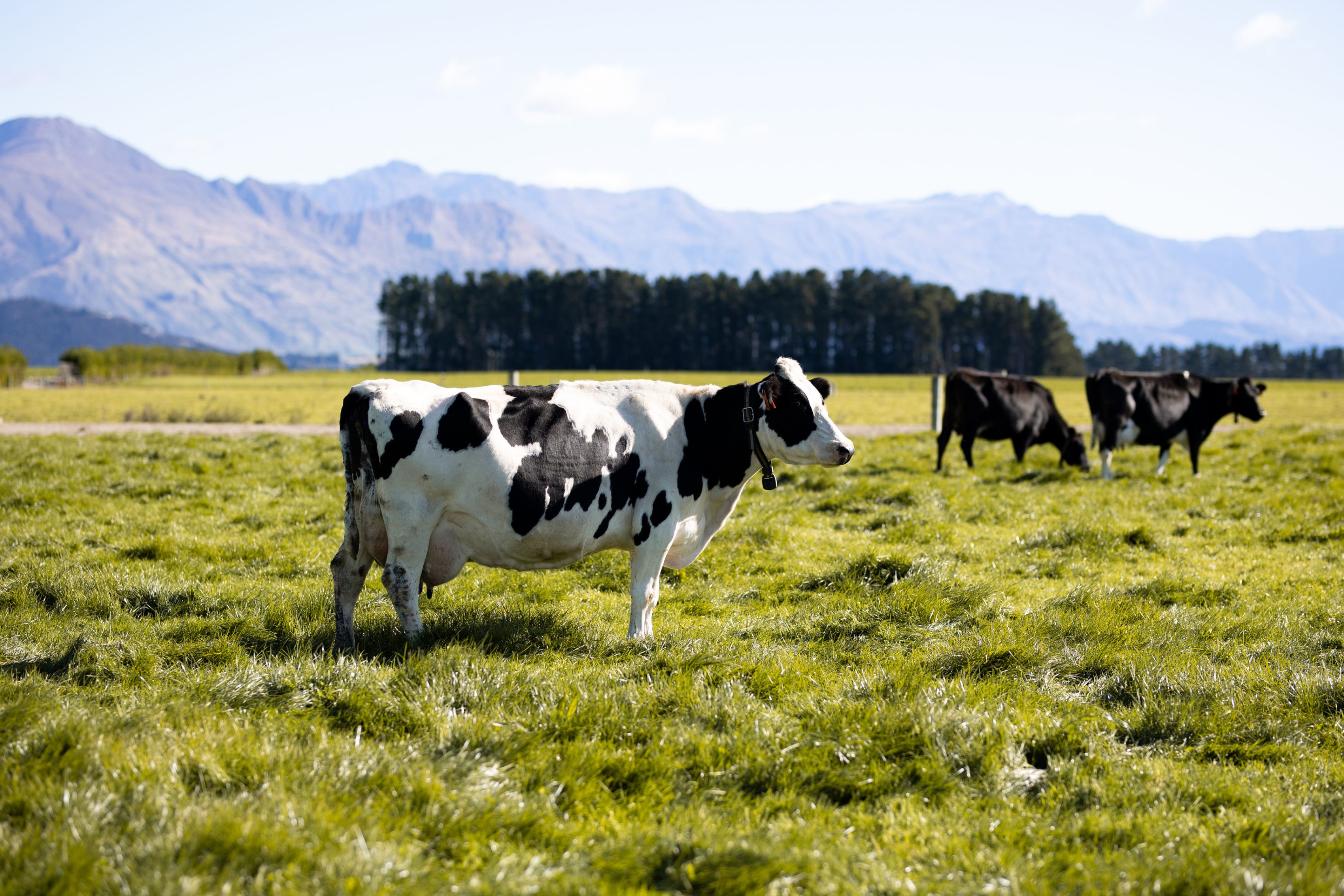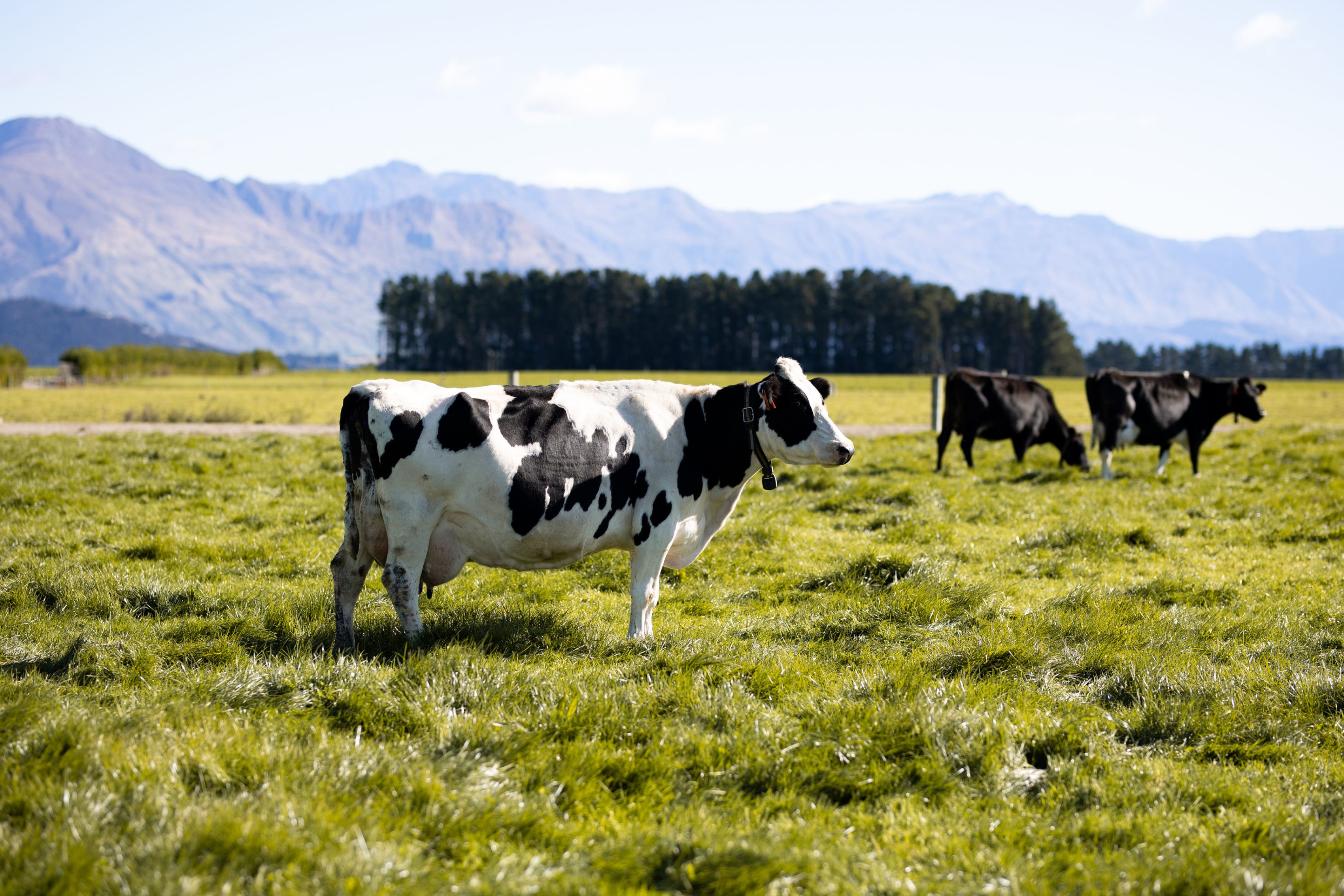 Devon Dairy Farms Limited | We know Cow
Every cow in the 4500 head combined milking herd at Devon Dairy Farms in Central Otago can receive individual attention if she needs it.
---
| | | |
| --- | --- | --- |
| Location | Farm Size | Herd production |
| Hawea Flats, Central Otago | 3000ha run as five milking units and a young stock unit. | 480kg milksolids/cow average over the total business. |
---
Benefits
• Individual cow monitoring
• Less pressure on staff
• Better mating performance
• Early intervention when cows need it
General manager Erynne Fildes says installing Allflex Monitoring technology on the entire milking herd and their rising two-year heifers has been transformational for the business.
Her primary initial motivation for adding collars was to improve the welfare of her farm staff, but she says the technology has delivered many more benefits across all five herds and replacement heifers in the Devon Dairy Farms business.
"Watching my staff tail painting cows, climbing up on platforms at milking time and the pressure over that mating period, I just had to find a better way," Erynne says.
"I was a little wary of going with collars at first because I thought they would be too big and heavy around the neck of each cow. But after an initial meeting with the Allflex team, I was convinced they were fine."
"My number one driver was taking the load off my staff, giving them better work-life balance, reducing fatigue and accidents that can result from that. But when I learned more about the health monitoring, I was sold on them."
She admits not everyone across the five farms embraced the technology immediately. But when the data collected on each cow started to build, everyone could see the advantages of monitoring it so they could intervene earlier than through observing cow behaviour or relying on milk collection data.
One of the Devon Dairy Farms' managers Jamie Burrows was excited by the installation of SenseHub collars in her herd and says it has been game changing for herself and staff on the unit she manages.
"The support and training provided by Allflex was amazing, especially in those early months while we were building our knowledge of the system," Jamie says.
The first two herds had collars fitted in May 2021 and immediately proved useful by detecting several cows with udder infections heading into the dry-off phase, and later when they were transitioned from their mainly pasture-based diet on to fodder beet.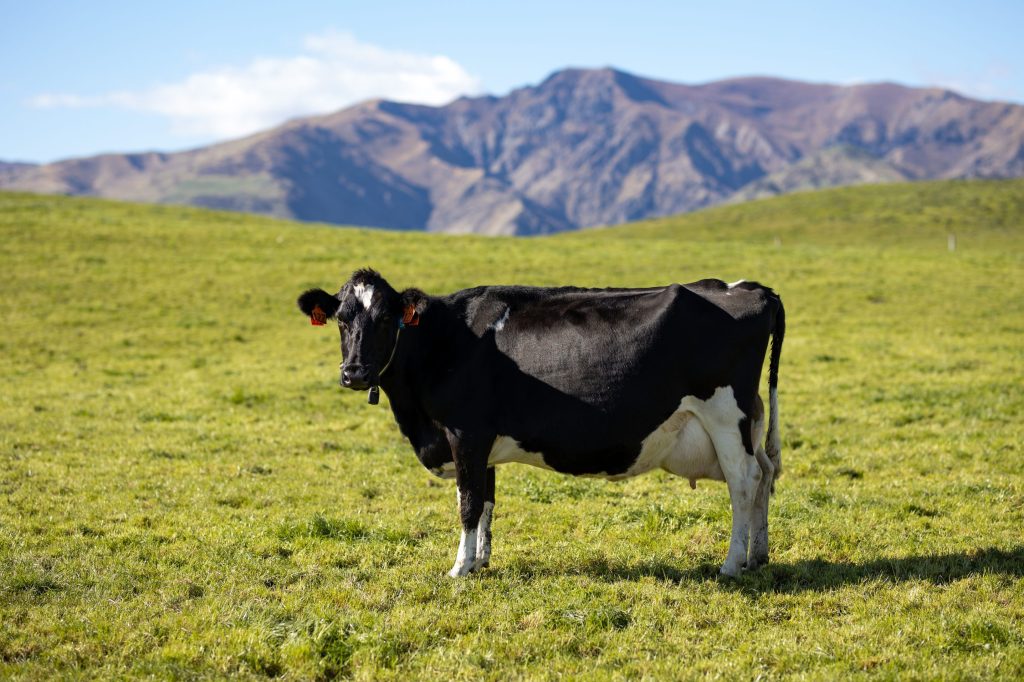 "It takes a few days to start gathering the data from each cow, but I soon realised that some cows are very sensitive to infections and that showed up quickly in their rumination data," Jamie says.
"The data shows me any animal in distress, before you can see it is. By regularly logging into the system
to check what's happening, I was able to save time and money by intervening early."
By mating time in that first year, Jamie says her confidence in the data made heat detection and mating much easier than the heat patches they had been using.
"You have to trust the alerts completely and let the system auto draft off the cows showing on heat. We
soon found they normally were on heat so that saved a lot of time at milking," she says.
"I wouldn't want to return to our previous system because by the time you've got through 12 weeks
of artificial insemination, everyone's very tired and struggling to pick up cows that are showing oestrus."
Jamie says being able to check data from her laptop also reduced pressure over the calving period
too. Night checks were only monitored when an alert showed up, reducing pressure on herself and her team.
Based on the success of the SenseHub system in their milking herds, Erynne began to consider installing collars on their rising two year old heifers. "Using heat patches to detect heats meant running 1200 heifers through the yards every day for several weeks to select out the ones on heat. That was tough on the heifers and our staff."
She was convinced the collars were worth the further investment so the MSD team installed a new drafting gate in the yards at the young stock farm and the heifers were run through it for almost two weeks so those on heat were removed for mating by artificial insemination. Bulls were then introduced to complete the mating.
"We had an outstanding reproductive performance from the collared heifers last mating, up 10% on the
previous year. By comparison a mob of 300 we run on another runoff block over the river were on the
old patch system and the results there were like chalk and cheese."
Having every two-year heifer with a collar also means an extra year of data is collected on each animal.
"So, we've captured heats and health alerts on all those heifers entering the milking herds," Erynne says.
The farm's regular veterinarian, Caroline Reid from VetLife Wanaka, has access to each herd's data and has developed a 'triage sheet' which staff use each time an animal shows up with a health alert. The usual routine starts with taking the cow's temperature. Some cows may be treated with antibiotics or anti-inflammatories, while others may require a vet visit.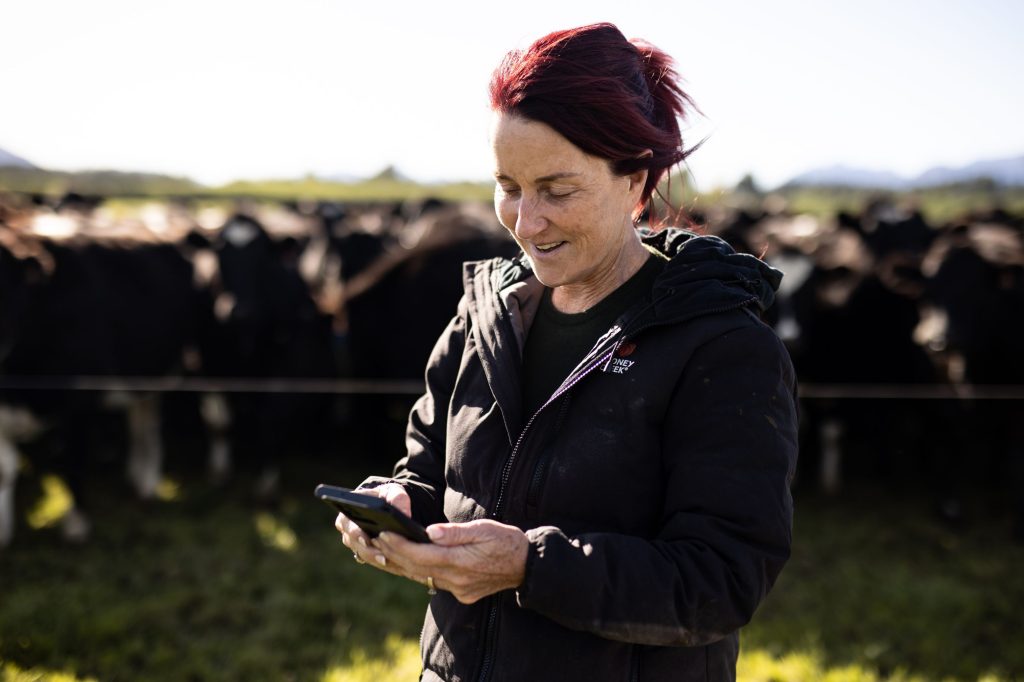 ---
---
"It's too early to say the collars are helping reduce our animal health costs but we operate a gold standard approach here and we're now treating fewer cows now and for a shorter treatment
period too, so I'm expecting to see that cost drop," Erynne says.
The vision for Devon Dairy was developed by Erynne's parents Jim and Jenny Cooper, self-made business owners, who returned to New Zealand from Australia in 2011 to be close to Jenny's birthplace of Wanaka, Central Otago.
They'd tasted success on several big projects during their decades in Australia and they were looking for another one to sink their teeth into closer to home.
They had to overcome some early negativity from locals in the area when plans to convert their newly acquired sheep station to a large dairy farming venture were unveiled, but their first tanker load of milk left dairy unit number one in 2012. Another four dairy units were commissioned by 2019 along with a purpose-built
farm for raising all their young stock and growing supplement for wintering cows.
When Jenny passed away in 2014, Erynne stepped up to take on the management of the farm business. She admits it was daunting at first with no farming experience and being a woman in a male-dominated farming sector.
She initially relied heavily on a team of advisors and staff, including many who are still connected to the business today.
"I took over fully running the farm in 2015 after my parents had previously employed managers to run the operational side of the business. We soon realised the best way that Devon Dairy could be run was by someone in the family," Erynne says.
"It's taken me a long time to say I'm a farmer. I'm not a traditional farmer, I prefer to say I'm a science based farmer and it's the science that I get my motivation from."
Apart from being close to Wanaka, it was partly irrigated, and had free-draining soils that attracted her parents to buy and convert the property to dairy farming.
"It's during winter that this land shines through because we're not up to our knees in mud. We don't need barns for our cows, they are wintered outside," she says.
The 3000ha gives them the scale to run five separate dairy units, wintering a total of 4500 cows and milking about 4300 cows at the peak of the season, winter 1050 pregnant rising two year heifers and 1200 rising one year heifers, and grow all the supplement required to sustain all their stock through winter.
The five dairy units plus young stock farm operates separately within the overall Devon Dairy group. Each has
its own manager, team of staff and machinery. A set of farm accounts is produced for each unit as well.
"It is surprising how much each farm varies in the balance of soil types, temperatures, and topography."
Thanks to NZ Farm Life Media for working with us on the We know cow series to deliver you this in-depth analysis on Allflex / SenseHub Monitoring Solutions. Read articles from NZ Farm Life Media's Dairy Exporter here.