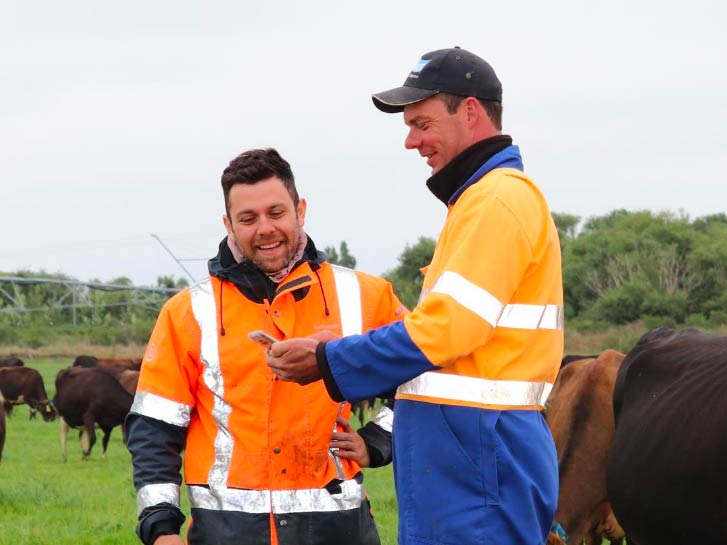 Achieving goals using monitoring technology
At a glance
Alastair Robinson
Location: Waikuku, North Canterbury
Family owned farm that has been in the family almost 100 years
Challenges
Decreasing empties and carryovers.
Accurate mating records for drying cows.
Decrease the number of wasted cows.
Benefits
Decrease the number of wasted pedigree straws and heat patches.
Knowing when cows have started calving, without being in the paddock.
Picks up silent heat.
Spread out mating.
Identify and draft out sick cows earlier.
Save $20-$30 per cow, per year.
Background
The property has been in the family for almost 100 years and is home to a Royal Oak Holstein Friesian stud, milking 900 cows at peak and 750 over winter. Alastair has been on the farm full time since 1993 and has grown the operation by taking opportunities to purchase neighbouring properties and lease blocks as they came to the market. He says his strategy was purely to be in a position to take any opportunities as they arose – and he has also had a little bit of luck.