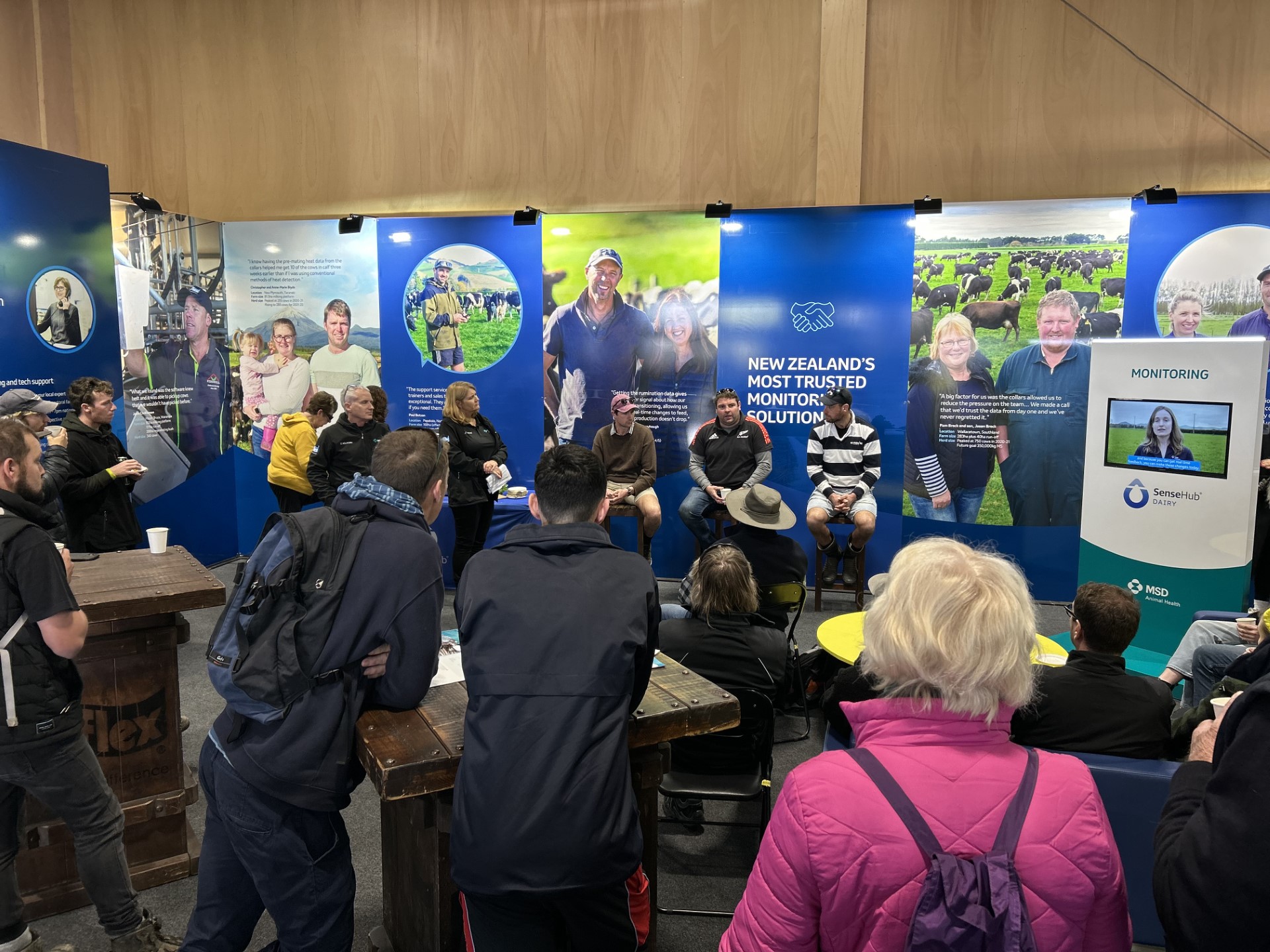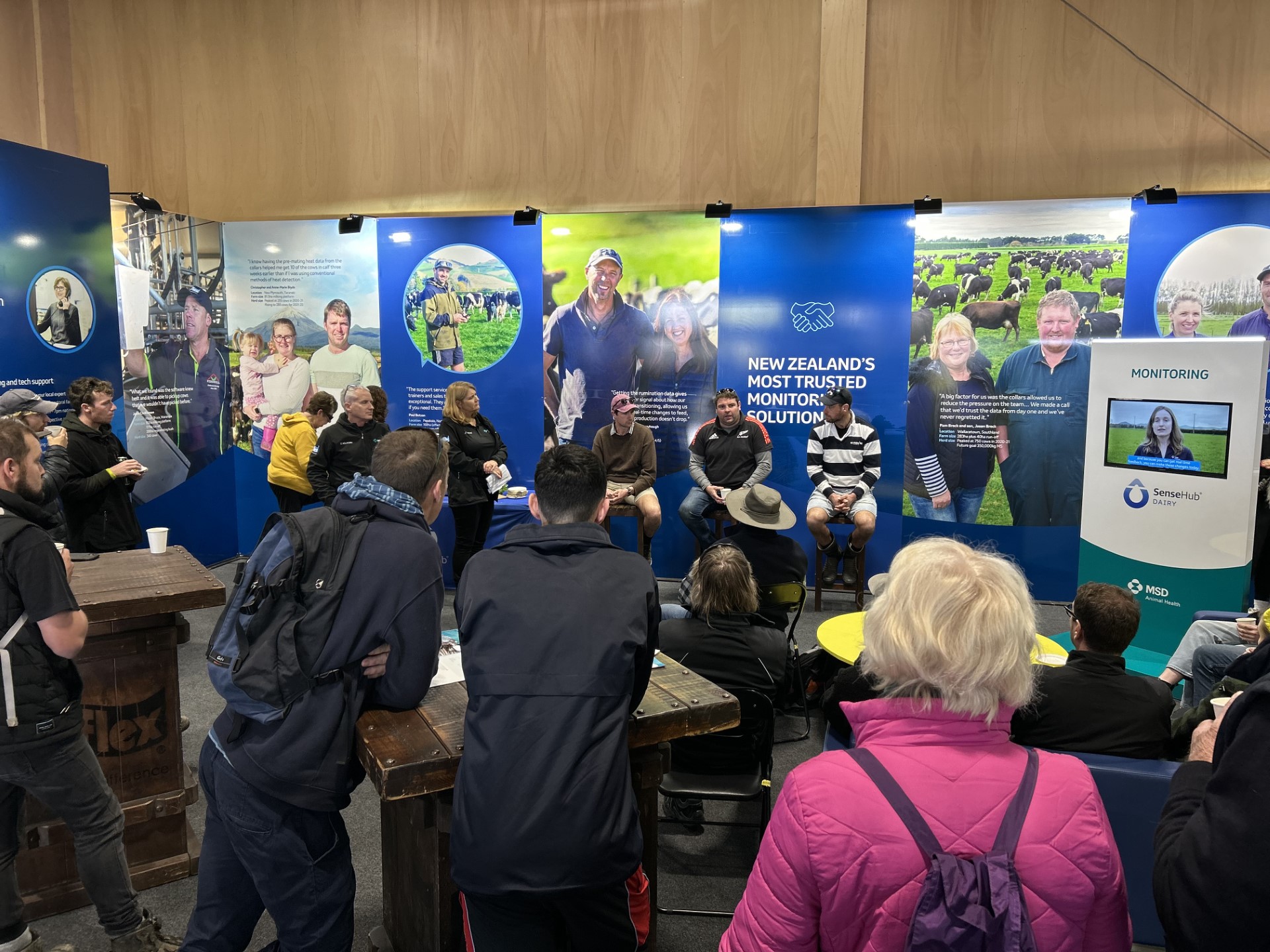 Fieldays 2023 at Mystery Creek
National Fieldays was back in its rightful date in June this year, after having a brief period in November last year.
The focus of our site was on our dairy customers, primarily those interested in SenseHub Monitoring and Automation and our Allflex Identification solution range.
The four-day event started with a Farmers Discussion Panel on the Wednesday morning. Three of our valued farmers did a Q&A session hosted by Pauline Calvert, MSD Animal Health Livestock Business Lead. This was a really engaging and interactive session which was well attended. Thanks to Rhys, Jeff and Kane for sharing their collar journey, and explaining the real return on investment the collars are providing them and their farming operation.
The team that manned the site looked sharp in their new SenseHub branded jackets and tees. Our Tag machine was also positioned out front of site. For a cold coin donation, you could get a printed personalise tag with all proceeds going to either Meat The Need Home – Meat the Need and/or Greenlee Rescue Helicopter Greenlea Rescue Helicopter – Home | Philips Search and Rescue Trust. A grand total of $4939.10 was raised between them.
The team were also awarded the "Best Outdoor site" under 400squares, which was a massive surprise and a nice pat on the back for the full marketing team. Enquiry for Monitoring was steady and for the most part the weather played ball. The team always enjoys getting out and about connecting with our customers and checking out what's happening in the industry, our competitors and really understanding what in particular the agri-sector are saying.
Check out our wrap up video below to find out how the guys have benefited from using collars on their farms, or head to and head to Sensehub Dairy page to find out how collars can help you get the most out of your farming dollar.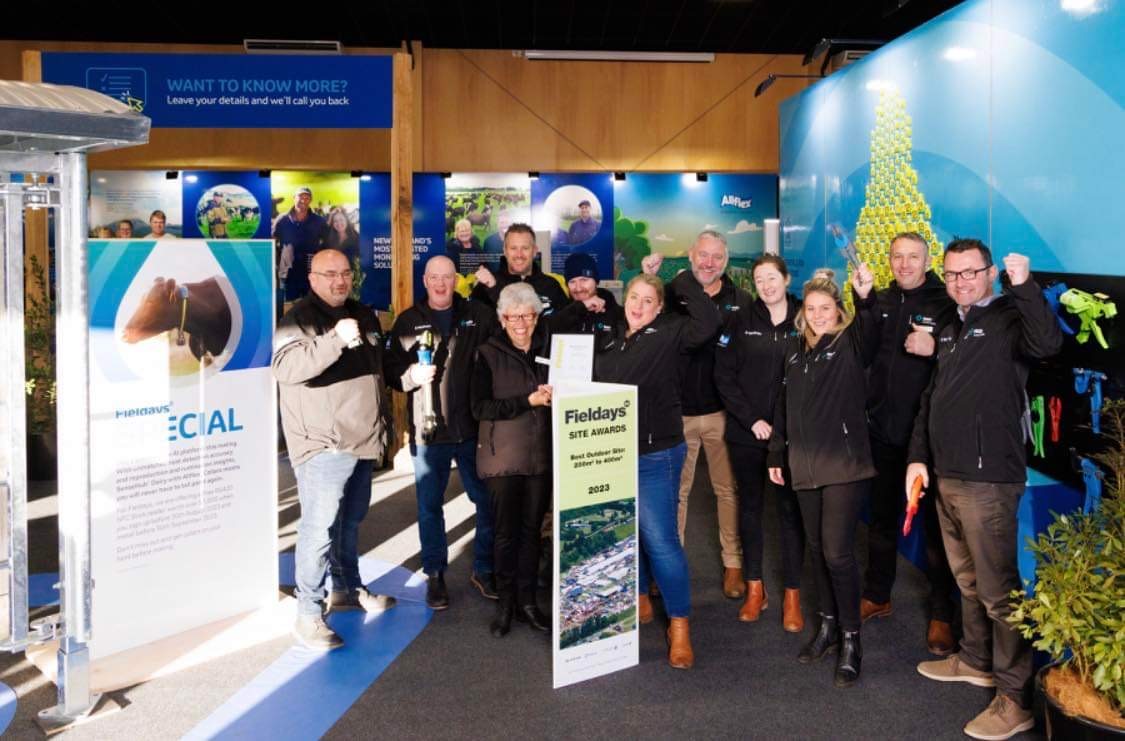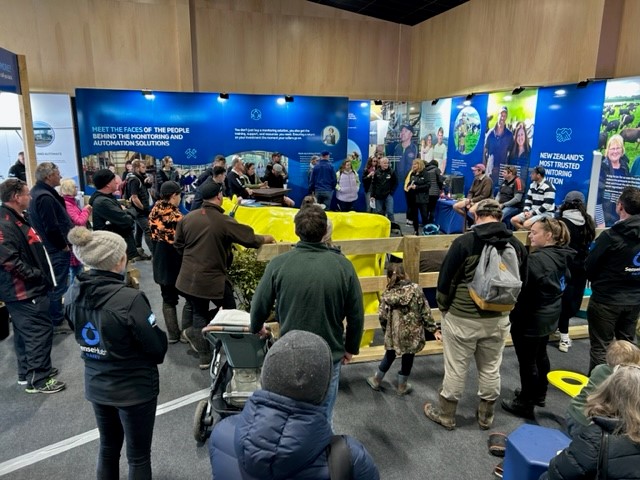 As always, if you have any questions or would like one of our team to get in touch. We'd love to hear from you.